Project Associate
Tom McCormick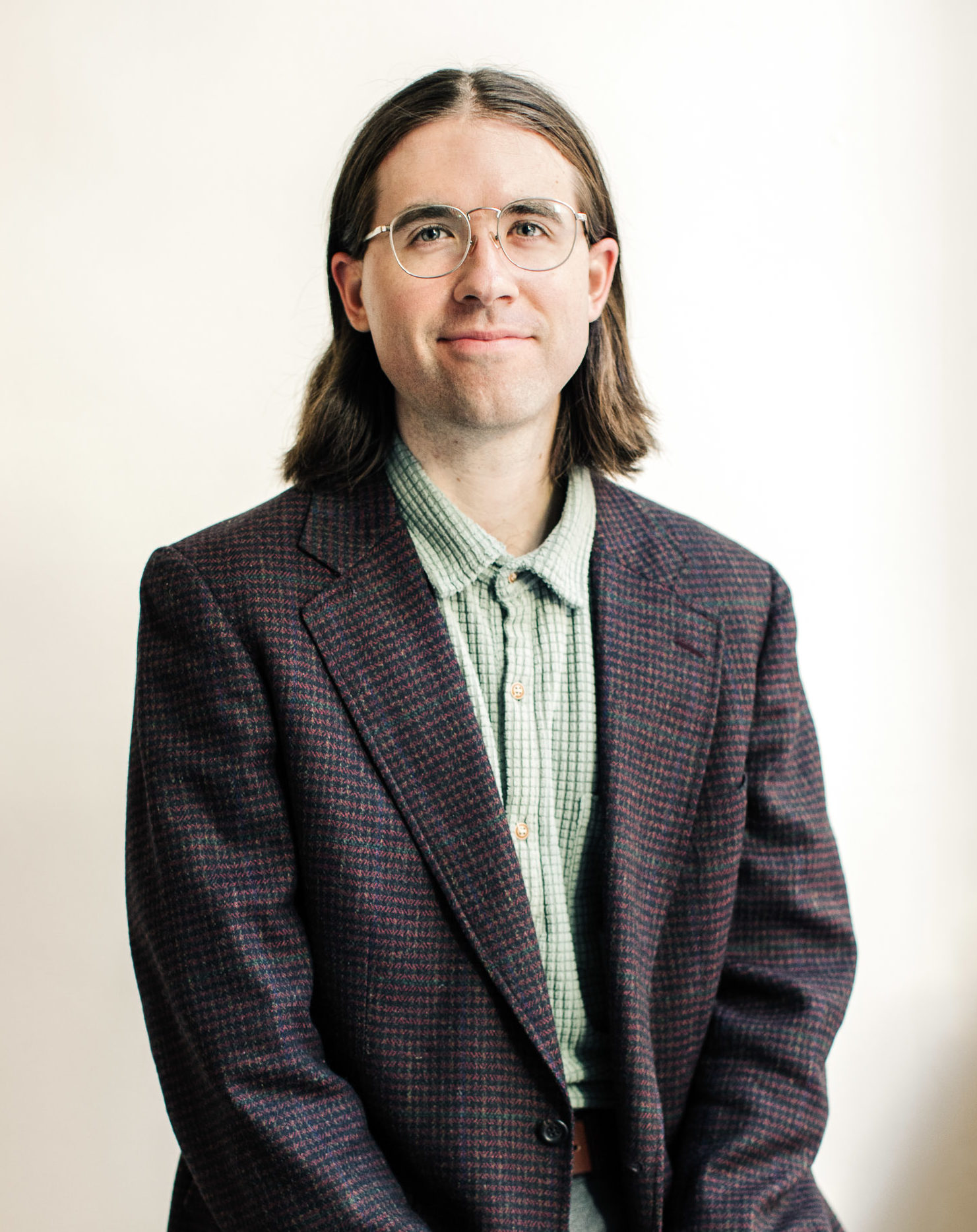 Tom received his Bachelor of Science of Architecture from the University of Illinois at Urbana-Champaign in 2017 finishing his undergraduate studies in Barcelona at the ETSAV (Escola Tècnica Superior d'Arquitectura del Vallès). Afterwards, he began his career Chicago working on affordable housing projects for faith-based and non-for-profit groups in the city.
Two years later, Tom began his graduate studies at Taubman College in Ann Arbor, Michigan, graduating 2021.  During his time in Michigan, Tom developed an interest in adaptive reuse, community engagement and the application of fictive world-building in architectural practice. These interests culminated in a short story fan-fiction-zine inspired by a Murakami novel documenting the adaptive reuse of an office building in Tokyo.
His connection to Michigan is still strong as he continues to engage in the struggle for housing rights in Ann Arbor through organizations such as MISSION and Groundcover News.  Away from the studio, Tom enjoys biking, bouldering and recording slapdash music.
Education
Master of Architecture, University of Michigan Taubman College of Architecture
Illinois Architecture Study Abroad Program, Escola Tecnica Superior d'Arquitectura del Valles
Bachelor of Science of Architectural Studies, University of Illinois at Urbana-Champaign
What is your favorite cocktail?
If you could be any material, what material would you be?
Best live music you've seen?
Grouper in Bohemian National Cemetery
If you had to pick one word that best represents Canopy's culture, what would it be, and why?
Inclusive because there always seems to be an understanding that everyone's voice matters.
What music do you listen to while working towards a deadline?
What is a hobby you spend a lot of time on outside of work?